[blockquote type="blockquote_line" align="left"]Cruises are becoming increasingly popular year on year. Figures published in a report by the Daily Mail from 2011 show a 5% increase in the number of people embarking on a cruise. Despite this increase in the number of people embarking upon cruises, the increase didn't live up to industry projections – falling shy of them by around 200,000 passengers.[/blockquote] The figures dictate that roughly one in every 20 passengers is a "cruise virgin". If that cruise virgin just happens to be you, you'll be glad to know that we've put together a five part ultimate cruise guide for beginners.
[styledbox type="general shaded" ]From finding the ideal cruise for you, to working out exactly what you need to take with you, you'll find all the information that you could possibly need and more in this simple guide.[/styledbox]
There's a common misconception that continues to surround cruising: It's for older people, and it's really not fashionable. This couldn't be further from the truth however – there is a wealth of choice out there for would-be cruisers to pick from, so whether the roasting climate of the Caribbean is "your thing", or a week spent hugging the coast of the Mediterranean is a little more appealing, there's a cruise out there for everyone – old or young.
[divider_line /]
Deciding where you want to go
The simple fact is that the world is your oyster! There are thousands of different cruises operating in all corners of the world. It's up to you to decide exactly where you want to go and what you want to do. The best way to get a feel for what's on offer is to pop down the local travel agent and pick up a host of brochures, or complete some extensive online research. You'll find cruises operating in parts of the world that you didn't even realise existed – so it makes sense to do some careful research before steaming ahead and booking.
Before You Decide, Go Through This Cruise Checklist:
[list style="check" color="grey"]
Some cruises involve spending long periods out at sea – others are all about hopping from one country or city to another, making lots of short stops.
If you're likely to struggle with being confined to a cruise ship for days on end, it's worth looking for a shorter trip, or a trip that involves more stop-offs.
Those trips that spend days on end out at sea are ideal for people after a relaxing, re-energising cruise.
Trips with lots of stop-offs tend to be ideal for those interested in exploring new places and experiencing different cultures.
If you've never been on a cruise before and you're not entirely sure that you're going to enjoy the experience, why not look at embarking upon a short P&O cruise before booking a cruise that lasts for weeks?
A short P&O cruise isn't hard to find – they operate a four night cruise from Southampton to the Channel Islands.
It costs less than £500 per person and it's a great way to get a taste for cruising before booking something that takes you miles from home and lasts for weeks.
[/list]
[divider_line /]
2. Booking a cruise
Once you've made your mind up about where you'd like to go, book your cruise right away! There's no point giving yourself time to think about it – you might just end up talking yourself out of the idea altogether.
[list style="arrow" color="grey"]
You'll probably be given a choice of cabins for your cruise – they will represent different classes and different levels of luxury. The more luxurious the cabin you opt for, the more you must be prepared to pay! According to the Telegraph, one of the top ten signs of a luxurious cruise is: "A range of personal, high-quality toiletries and soaps."
[/list]
So if you're not booking a first class cabin, be sure to take your own toiletries and soaps with you! All joking aside, ensure you look carefully into the different types of cabin on offer to see what they do and don't offer. Some cabins may include access to exclusive bars and restaurant on the vessel, which means they could well be worth splashing the cash on a slightly higher price tag.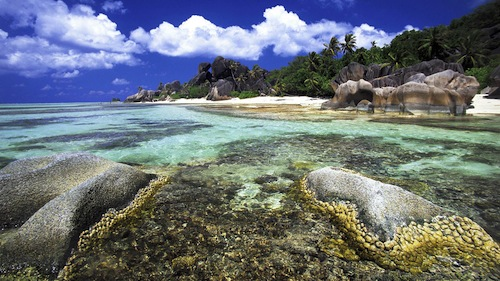 [divider_line /]
We've also come up with our top tips for customers looking to book a cruise – they are:
[list style="check" color="grey"]
Shop around online and in high street travel agents – the more you shop around, the more likely you are to be able to pick up a real bargain. Never settle for the first cruise that you see.
Look for last minute deals: When a cruise is due to depart in the coming days or weeks, prices are slashed dramatically to ensure that ships don't leave port half full. If you're available at a moment's notice, a last minute deal is a great way to enjoy a cruise at a discounted rate.
Look for cash back – lots of cruise operators and tour operators now offer cash back on the cost of a cruise if you use a site like Quidco. The cash back isn't going to be a massive amount, but it could amount to a few hundred pounds in some instances.
[/list]
Deciding which class you're going to cruise in is very important – ensuring you get the best possible value for money is also of paramount importance. Don't spend forever deciding whether you're going to go on a cruise, but don't book one without properly sounding out the market either.
[divider_line /]
3. Packing for a cruise
Packing clothes to take on a cruise can be a tough task so make sure you give it some serious thought:
[list style="arrow" color="grey"]
If your stop-offs are going to include trips around tourist locations then a pair of khaki shorts, comfortable shoes and a hat will suffice.
If you're taking a cruise around Greenland or Alaska on the other hand, you need to pack with sub-zero temperatures in mind.
It's not just the day to day clothes that you need to consider either…
Remember there's lots of evening entertainment to be enjoyed on the majority of cruise ships.
Entertainment varies from jazz bands to cabarets, comedians to ballets – so make sure you take the right garments for the occasion.
There's nothing worse than settling into your cabin on a cruise to find you've brought the wrong clothes – once you're onboard the ship there's no going back! Luckily most cruise ships have shops where you can buy clothes you may have forgotten to bring with you.
[/list]
Different cruise companies and different ships have varying dress codes and requirements. Before you put your foot in it by not packing the correct attire, it's worth reading through the dress code article provided by CruiseCritic.co.uk or What to wear? Cruise line dress codes explained by MSNBC.com. The article looks at the different cruise companies out there and the attire that they expect for different events. Remember European cruises tend to be a little stricter in terms of dress code than cruises around the Americas, unless you're thinking of going on a cruise to Bermuda, where the dress code on the island is slightly different to the norm.
Some cruise ships have facilities for things like gown and tuxedo hire – this is something you'll need to research before boarding, however. Don't leave your packing until the last minute because your wardrobe during your cruise needs to be carefully selected to ensure it complies with all of the dress codes outlined by the cruise operator.
[divider_line /]
4. Take full of advantage of the amenities
Cruise ships are like floating cities in a lot of cases – so whilst you're waiting for the next port of call, make sure you take full advantage of the amenities and facilities that are on offer. Here are three of the busiest cruise ships in terms of activities and facilities according to the 10 Best Cruise Ships for Entertainment Onboard by MarineInsight.com – it's virtually impossible to get bored when you sail on one of them.
[list style="check" color="grey"]
Norwegian Dawn: This ship recently underwent a re-fit – it's now back offering cruises and it's better than ever! Onboard you'll find a host of swimming pools, spas and luxurious restaurants – including a Brazilian steakhouse, and a sushi bar! You'll struggle to find yourself at a loose end on this fantastic cruise ship.
Voyager of the Seas: You'll find all kinds of great facilities on this ship including beauty spas, a promenade, an ice rink and even a rock climbing wall! There's fun for all the family onboard this truly awesome cruise ship.
Oasis of the Seas: This vessel is operated by Royal Caribbean cruises. It's equipped with a staggering four swimming pools and 10 whirlpools offering fun and relaxation in equal measure to all who sail on her. There's a plethora of other facilities on offer too including a theatre, loungers, discos, a science lab, and even hair and make-up services.
[/list]
Most cruise companies offer a guide of what's available onboard their vessels. Don't throw that guide in the bin – make sure you read it carefully so that you can make a note of the facilities and attractions that you plan to visit during your stay on the ship. The chances are you'll have so much fun with the onboard facilities that you won't want to get off at the next port of call.
[divider_line /]
5. Relax!
After the hassle of booking and packing for a cruise, you can sometimes forget to relax once you're onboard. As soon as you do board the vessel leave your bags and your belongings in your cabin and take some time to get to know your new surroundings. Life on a cruise ship should be tranquil and relaxing – after just a few hours of being on the cruise you should start to feel a lot more chilled out.
According to DiscoverCruising.co.nz, one of the best ways to relax during a cruise is to "lose yourself in a good book":
[list style="arrow" color="grey"]
"Forgot to pack your bookshelf? The onboard libraries are each filled with up to 2000 books. If you want to get a little competitive, there is also selection of board games."
If that's not your cup of tea, why not try one of their other tips – pamper yourself:
"Guests can enjoy a personalised range of spa treatments, including massages, body wraps and facials. You can also choose to relax in one of the saunas and steamrooms on board."
[/list]
There are few times in life where you can lounge around and be waited on hand and foot if you desire – especially for days on end. Cruising is one of those few opportunities you'll get to lounge about – so make sure you grab the opportunity with both hands!
Cruises are only going to become more and more popular as time goes on:
[styledbox type="general shaded" align="center"]We've already looked at the figures – in 2010 alone 1.62 million passengers from the UK embarked upon a cruise. It's time for the old misconceptions of cruises to be eradicated from your thoughts – cruises aren't boring and they're not exclusively for old people. Cruises are what you make of them, and they're becoming more and more fashionable each year. The UK cruise market grew by 9% from 2010 to 2011 and that growth is set to continue unimpeded, despite talks of a triple dip recession. If you've never been on a cruise, what are you waiting for?[/styledbox]
[divider_line /]